Main image photo credits: Andrew Toth, Jami Leslie Feldman, Jason Klassi, Sandrine Biziaux-Scherson
"Coastal California, The Wild Life is an opportunity to peek behind-the-scenes and catch a glimpse of the beauty that these conservationists work so hard to protect. The organizations featured in this book fight every day to ensure the survival of iconic California species. Viewing this one-of-a-kind photography allows us to be transported to these locations where we can truly appreciate this unique landscape and its inhabitants. I hope this will inspire you, as it does me, to want to protect them at all costs."
—Jeff Corwin, Wildlife Biologist & Conservationist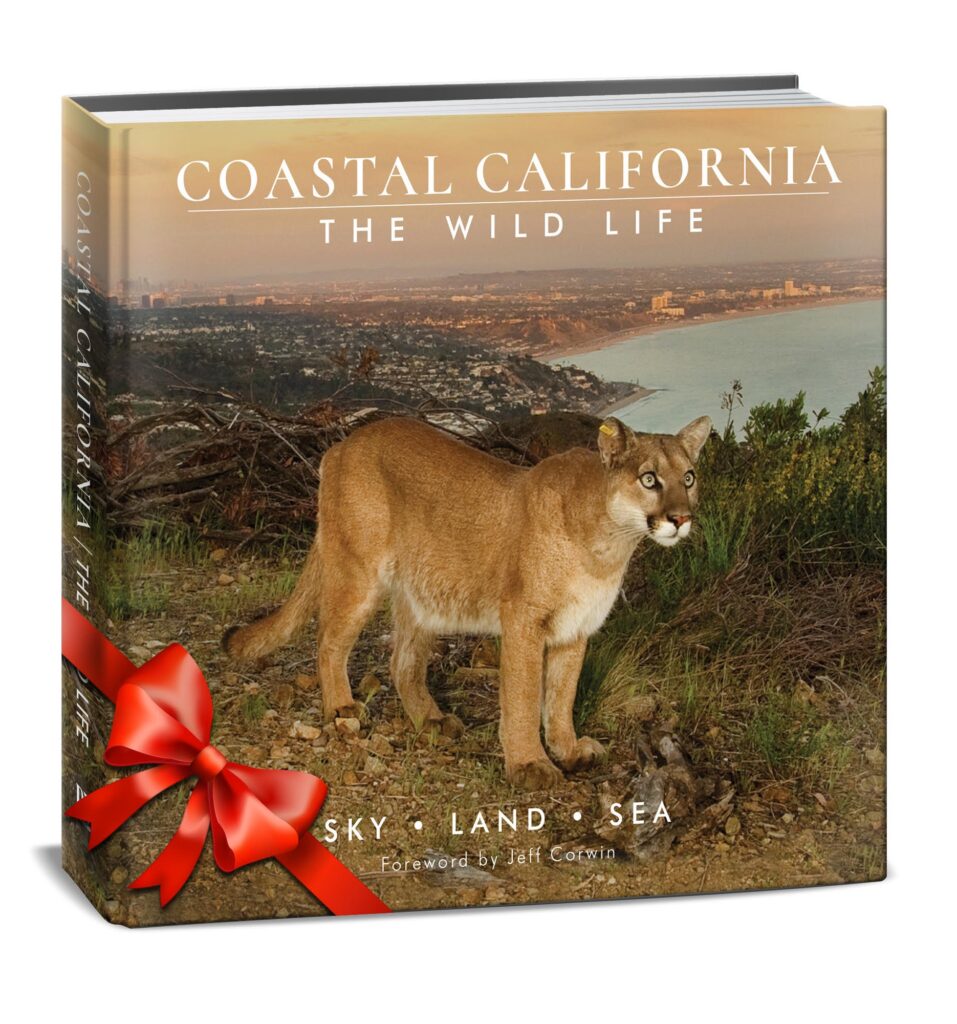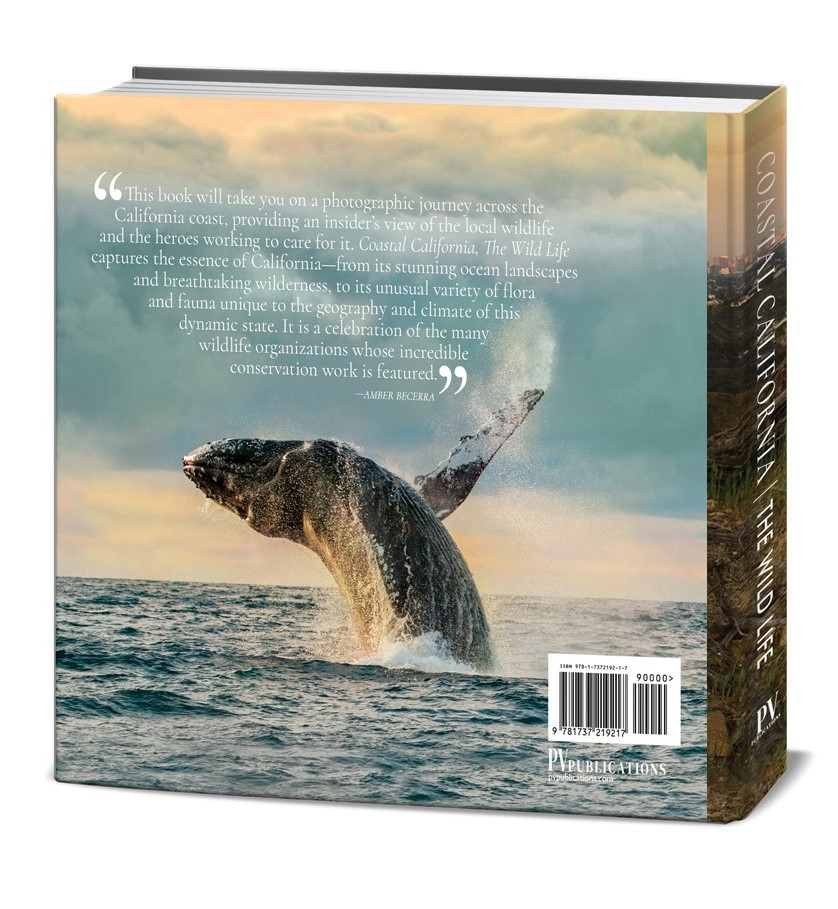 Nine nonprofits, twenty photographers and Wildlife Nation tv host Jeff Corwin come together in this unprecedented photography book collaboration to literally save California's wildlife. This beautiful 220 page oversized hardcover book is a vibrant, full-color photographic journey across the California Coast providing an insider's view of the local wildlife and the heroes working to care for it. The book features the Santa Monica Park Rangers and vets tirelessly tagging and capturing these animals, including Hollywood's famous P-22 mountain lion who was recently euthanized after being captured. The photos include up close and personal photos of P-22 being along with many other "urban cougars" living in the wild open spaces located in and around the city of Los Angeles.
Forever to preserve the memory of P-22 and all the beautiful creatures struggling to survive in the California wilderness and beyond, this book not only makes the perfect gift for anyone but also gives back with a majority of the profits going back to the organizations featured in it. You can see a sneak peek of the book HERE.
TO RECEIVE A BOOK
Get your book, Coastal California, The Wild Life. Your purchase will help raise much needed funds for critical wildlife conservation work done by these organizations; Marine Mammal Care Center,Santa Monica Mountains Fund, San Diego Humane Society Project Wildlife, Cougar Conservancy, International Bird Rescue, Sea Otter Savvy, Point Blue, Project O and Shark Allies. The "Hollywood Cat", P-22 is featured in this book!
It's the perfect gift for anyone that loves California or the wildlife in it! A percentage of the sale of this book goes directly to the organizations showcased in it. If you would like to support a specific organization, please put in note section with your order.
Please Note: Make sure that the shipping address you provided is correct. If you need your items to be mailed to a different address than the one you provided, or you have any questions, please use the form at the bottom of this page to submit.
*
$75.00
Special Price of $50.00 with FREE SHIPPING!

Buy More, Save More!
Buy One Book, Get $10 off your Second Book
Buy Two or More Books, Pay Only $35 per Book with FREE SHIPPING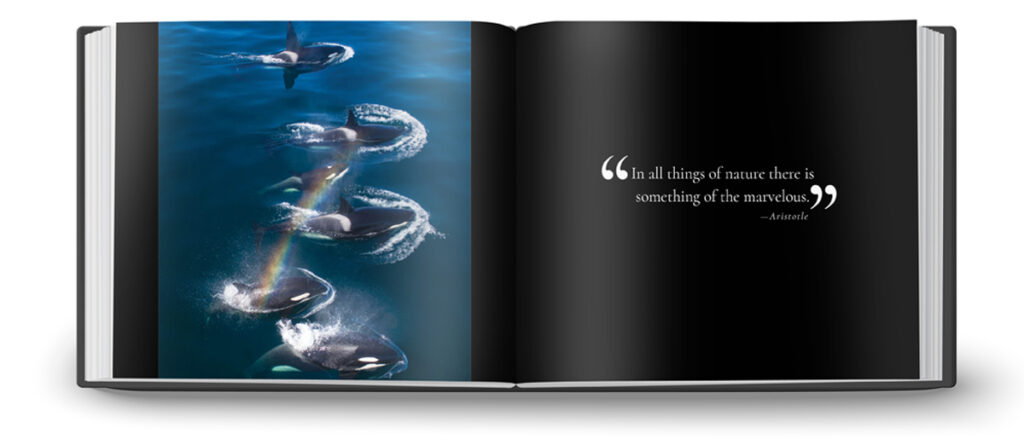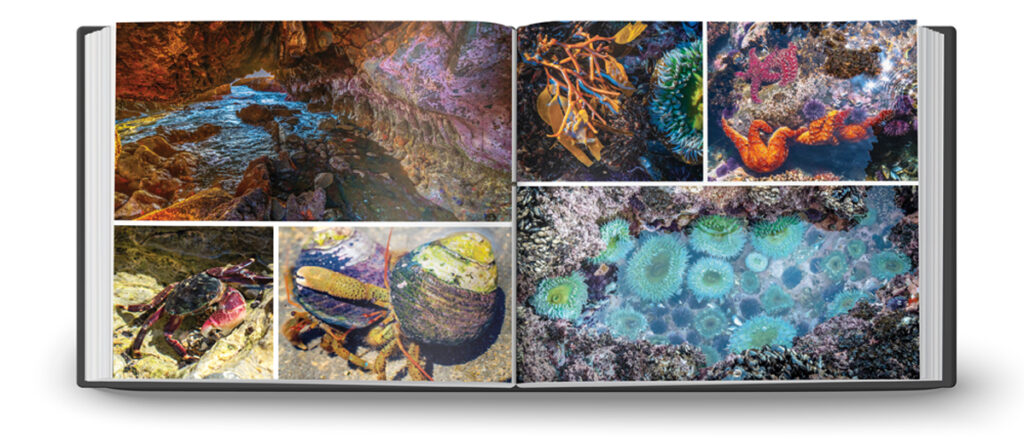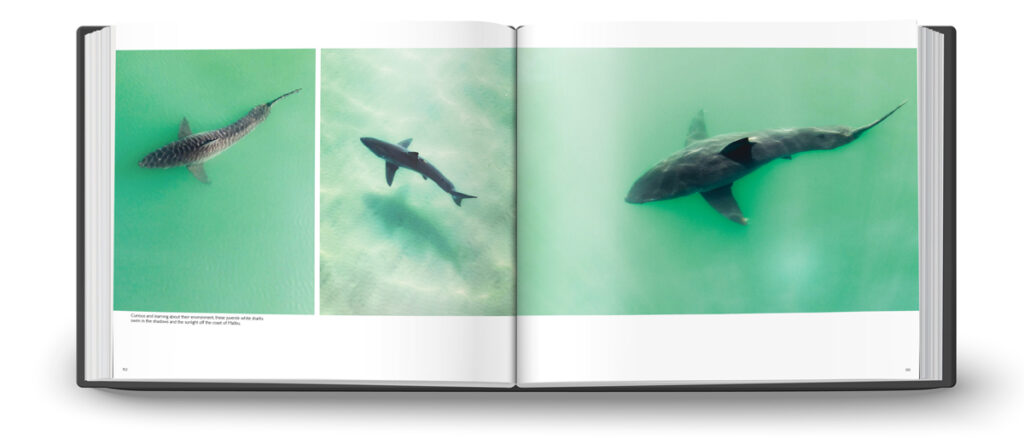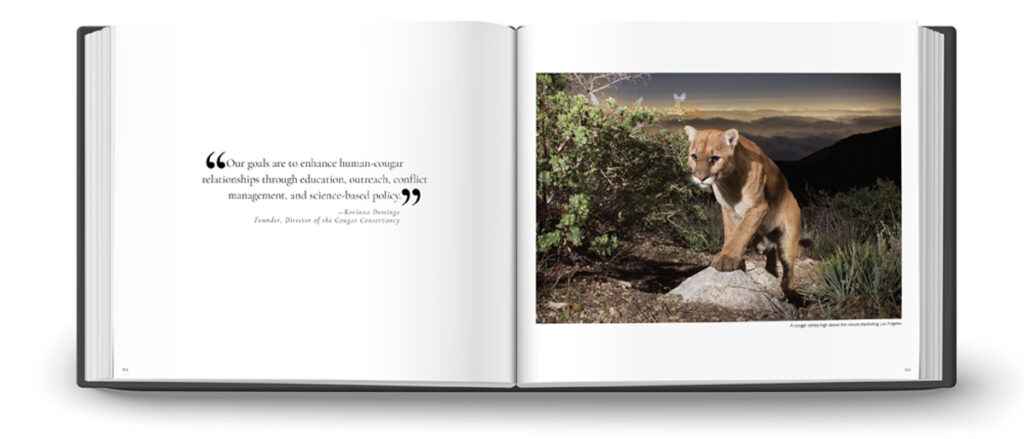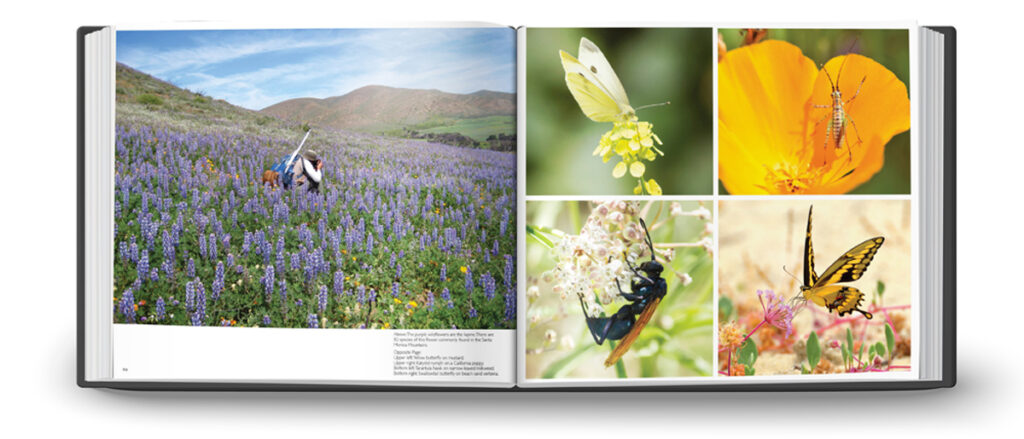 "An unprecedented collaboration of nine wildlife organizations and 20 world-class wildlife photographers to benefit and support the wildlife living on the California coastline."